Aluminum alloy die-casting
is a widely used die-casting material at present. Aluminum alloy die-casting products are mainly used in lamps, automobiles, motors, home appliances and some communication industries. They can also be used in large ships, aircraft, and mechanical parts. Let's talk about the advantages and characteristics of aluminum alloy die castings.
Advantages of aluminum alloy die castings
1. High production efficiency. Due to the fast filling speed and short filling time, the metal industry solidifies rapidly, and the cycle speed of die casting operation is fast. Among various casting processes, die casting is the most productive and suitable for mass production.
2. Easy-to-use inserts. The positioning mechanism is easy to install on the die-casting mold, which is convenient for inserting the insert, and meets the local special performance requirements of the die-casting part.
3. Die castings have good process characteristics, dense die castings, not only high strength and hardness, but also good wear resistance and corrosion resistance.
Characteristics of aluminum alloy die castings
1. Low density, high specific strength
2. It has good mechanical properties at both high temperature and normal temperature, especially the impact toughness is particularly good.
3. It has good electrical and thermal conductivity.
4. There is a layer of chemically stable and dense aluminum oxide film on the surface, so most aluminum alloys have good corrosion resistance in fresh water, sea water, nitrate and various organic substances.
5. It has good die casting performance, good surface roughness and less heat.
Hikvision Camera Accessories-Front Cover-300T Press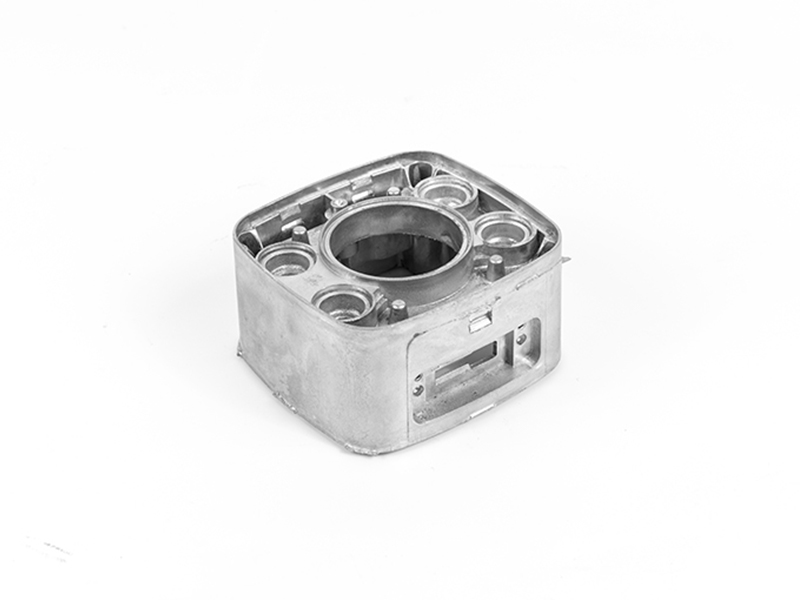 All parts can be supplied according to customers' blue prints Various applications such as automobile, power tool, automatic equipments, machinery, etc. We are one of leading manufacturers of precious die casting molds, aluminum alloy die casting for auto parts, two-wheel products, fan products, camera products, light accessories in China. Our products vary from home appliances, office appliances, precise automotive industries, to spare parts of industry hardware and etc.
1. Professional manufacturer
2. Fast delivery, high quality and superior prices