Forging, heat treatment and surface strengthening technology of
casting mold
1. Forging
The mold blank adopts the optimized forging process, that is, three-way forging, and is formed after repeated and long mouths. The microstructure of the mold blank is strictly controlled, and the carbide segregation and banded structure elements should be ≤ 2 grades.
2. Quenching and tempering treatment
Due to the complex cavity of the mold and the great disparity in thickness, in order to reduce the distortion during the final quenching of the mold and facilitate the cutting process, quenching and tempering treatment is performed on the mold base after rough machining, and the quenching and tempering hardness is controlled at 250-280.
3. Micro-deformation quenching and tempering of the mold
After multiple preheating and tempering processes, the die-casting mold has a hardness of HRC44-48. After testing, the distortion is: flatness ≤ 0.015mm, cavity shrinkage 0.015-0.035mm, all in line with the dimensional accuracy requirements of the drawing.
4. S-N-C co-infiltration of modules
In order to improve the wear resistance, anti-seizing and anti-bonding, and fatigue performance of the die-casting mold, and prevent the premature appearance of thermal fatigue cracks, after fine polishing, the non-toxic salt bath S-N-C co-parameter process is used to replace the traditional toxic salt bath nitriding , Carry out surface strengthening treatment on the die-casting mold.
S-N-C industrial infiltration process: industrial infiltration salt bath contains 35%-7%CNO-S--=(2~10)x10ˉ6; co-infiltration temperature (565±5)℃, time 3.5-4.0h, air cooling.
After S-N-C co-infiltration, the surface of the mold is extremely beautiful black and bright, the infiltration layer and the matrix are well bonded, and the surface hardness is as high as 1046HV5.
In addition, in order to eliminate the stress generated when the mold is cooled after co-infiltration, the die-casting mold needs to be tempered before it is put into use. Tempering process: (220-2540) ℃ x5h, air cooling.
In order to better improve the life of the die-casting mold, during the die-casting process, the mold is subjected to a stress relief treatment in an ion nitriding furnace filled with argon after every 10,000 molds are used. The process is as follows: slowly raise the temperature of the mold to 530-550°C, keep it warm for 5-6h, and cool the furnace to 180-200°C in air.
Rice Transplanter Accessories-1100t- Gear Box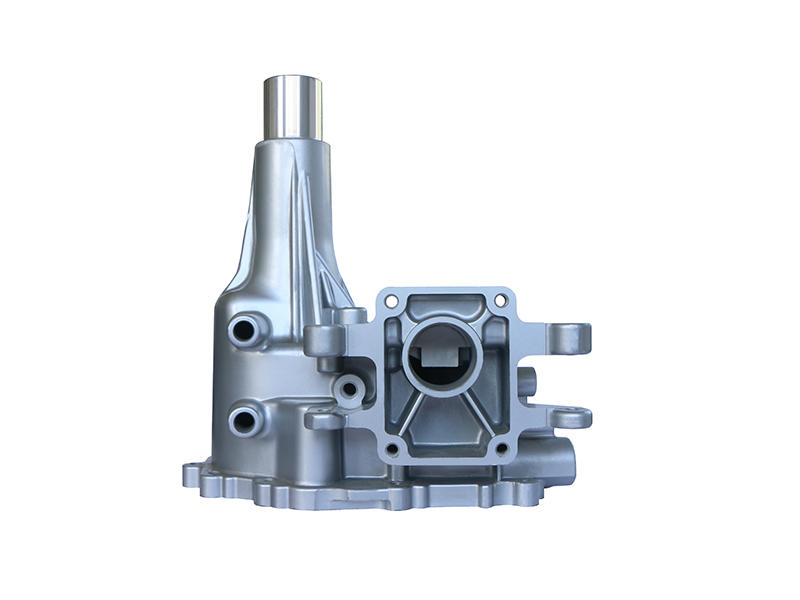 Our advantages:
1. Our factory is specialized in doing OEM/ODM products according to customers' drawings or samples.
2. Fast delivery: lead time of 2~4 weeks for quick die and 4~6 weeks for normal die;low volume production (10pcs~500pcs) within short delivery in days.
3. High quality: quality control process covers all running process from design to final product.
With over 20 Years of Experience in the Die casting/Engineering Business, SANDEXING MOLD provides metal casting molded engineered solution for your market application
Our Services
Beilun Sandexing Mould Co., Ltd. is professional China Die Casting Rice Transplanter Accessories-1100t- Gear Box suppliers and OEM/ODM Rice Transplanter Accessories-1100t- Gear Box company in China. We strive to be your best partner during the entire process of Die Casting Rice Transplanter Accessories-1100t- Gear Box from design to product.
Design and optimization
Designed by UG, Pro/E, Auto CAD software.
1.Die design
Number of cavities; In-gate design; air exhaust system; moving cores; parting; cooling; ejector placement.
2.Part design and optimizing
Optimizing for process; tolerance; wall thickness; draft angle; radii inside /outside; Parting.
3.Flow simulation to evaluate die design and eliminate initial design defect.