High pressure die casting
is a method that allows for high precision. This type of manufacturing is often used to produce lightweight alloys, including magnesium, zinc, and aluminum. It is also well-suited for automated large-series production. Currently, this process is most commonly used in the automotive industry for aluminum crankcases, but it is also used in many other industries.
There are three basic setups for this type of casting. The first involves determining the prevailing stresses. These stresses are called equivalent von Mises stresses and can be visualized as multi-axial stresses. These high values are indicative of a material with high tensile strength at high temperatures. Alternatively, the second setup does not apply any external mechanical forces to the system.
The High-pressure die casting market for automotive aluminum parts is segmented by region, application, and product. The report also includes revenue information by company and product, as well as by region. The study also identifies the major players in the market. The report also highlights the trends in the market for the different segments.
High pressure die casting is commonly used for producing large parts that require high-pressure metals. However, it is important to remember that this process is not without risks. A poorly designed casting can lead to a variety of defects, including hot tears and cold shuts. Proper planning can help prevent these problems, and mold flow simulation can help in reducing porosity in die-casting zinc parts.
A conventional die requires more energy to heat up than a lightweight die. The initial thermal output of a conventional die is 41 kW, but it declines significantly after four hours. The energy consumption of a lightweight die is about four to six times lower. The average cavity temperature is 200 degrees Celsius. This temperature is required to start the casting process.
High pressure die casting is the most common type of nonferrous casting. This method uses negative geometry to force molten metal into a cavity. Several different types of dies can be used, including those with sliding or recessed features. A high pressure die casting machine is usually equipped with a holding furnace. In this machine, a metal pump immerses the metal and forces it into the cavity. The ram then moves forward to apply pressure to the metal, forcing it into the cavity.
High pressure die casting is a lightweight alternative to conventional die casting. Its advantages include reduced energy input and fewer deformations during the casting process. This process can be useful for lightweight structures such as aerospace components. However, it is important to keep in mind that the quality of the component is crucial. It is crucial to maintain the quality of the product and the die to achieve optimum results.
The HPDC process is extremely quick. The ram maintains pressure for a brief period of time, which may be enough to activate internal water passages in the die and allow the part to be ejected by ejector pins. The whole process cycle is very quick, with a 110-pound V6 engine block taking approximately 90 seconds to complete. This speed results in a low production cycle time, which yields several advantages.
Rice Transplanter Accessories-1100t- Gear Box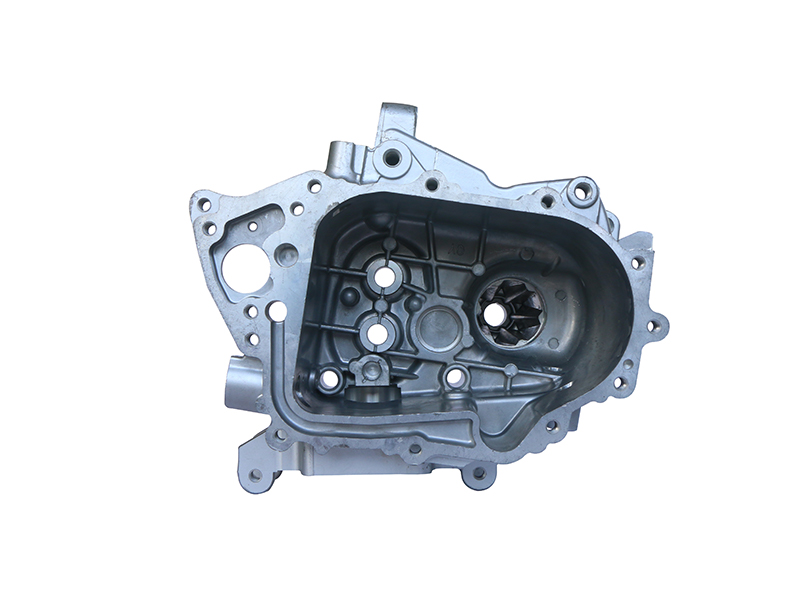 All parts can be supplied according to customers' blue prints Various applications such as automobile, power tool, automatic equipments, machinery, etc. We are one of leading manufacturers of precious die casting molds, aluminum alloy die casting for auto parts, two-wheel products, fan products, camera products, light accessories in China. Our products vary from home appliances, office appliances, precise automotive industries, to spare parts of industry hardware and etc.
1. Professional manufacturer
2. Fast delivery, high quality and superior prices