How does the high pressure die casting process work?
In the high pressure die casting process, molten metal or metal alloys are injected into a mold at high speed and pressure.
The horizontal high-pressure die-casting machine ensures that the mold is completely closed. These are rated according to the clamping force they can exert, ranging from 550 to 5700 tonnes for Italpresse Gaussian equipment.
Depending on the metal used, the shot unit that fills the mold can be a hot or cold chamber. In hot chamber die casting, the metal is held inside the die casting machine and then sucked into the chamber by the injection piston and pressed into the mold. These parts of the equipment are in constant contact with molten metal.
In the cold chamber process, the metal is first melted in a separate furnace and transferred to a holding furnace, then poured into a shot chamber and injected into a mold. Italpresse Gauss offers a wide range of cold chamber high-pressure die casting machines.
Advantages of the high pressure die casting process
High pressure die casting technology can produce very large light alloy parts, in high volumes and at high speed.
These devices deliver light alloy parts with high precision, excellent surface finish, excellent uniformity and optimum mechanical properties.
The high pressure die casting process can also produce components with thin walls and "co-cast" parts with different types of inserts, such as screws and spacers, which later become an integral part of the product itself.
application
Cold chamber high-pressure die casting technology is ideal for producing a variety of aluminum and magnesium automotive castings such as engine blocks, transmission housings, oil sump, engine mounts and straddle beams.
It is widely used in other fields to produce components ranging from the simplest (lighting components) to the most demanding (such as aero-engine parts) applications.
Automobile Parts-Battery Cover-1100T Battery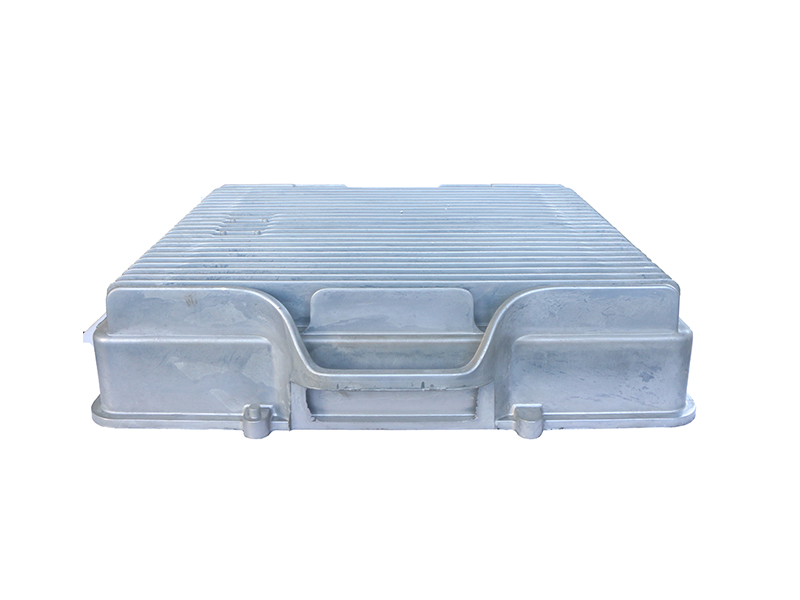 Designed by UG, Pro/E, Auto CAD software.
1.Die design
Number of cavities; In-gate design; air exhaust system; moving cores; parting; cooling; ejector placement.
2.Part design and optimizing
Optimizing for process; tolerance; wall thickness; draft angle; radii inside /outside; Parting.
3.Flow simulation to evaluate die design and eliminate initial design defect.