Beilun Sandexing Mould Co., Ltd. is professional China Die Casting Car Audio Accessories-Speaker-1 suppliers and OEM/ODM Car Audio Accessories-Speaker-1 company in China. We strive to be your best partner during the entire process of Die Casting Car Audio Accessories-Speaker-1 from design to product.
Design and optimization
Designed by UG, Pro/E, Auto CAD software.
1.Die design
Number of cavities; In-gate design; air exhaust system; moving cores; parting; cooling; ejector placement.
2.Part design and optimizing
Optimizing for process; tolerance; wall thickness; draft angle; radii inside /outside; Parting.
3.Flow simulation to evaluate die design and eliminate initial design defect.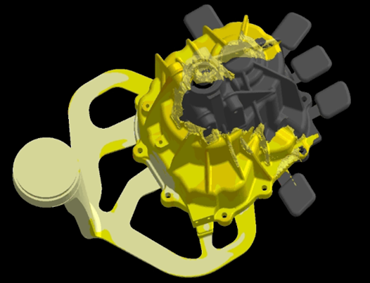 Casting die
Rapid die enables the later production process to be evaluated at an early stage of product development.
Lead time: 3-6 weeks for rapid die and 4~6 weeks for normal die.
Tooling life: up to 10000 shots for rapid die and 50,000~80,000 shots for normal die.
Tooling development
By means of our advanced CNC, wire cut, EDM, grinder, miller, radial drill equipments, our toolmakers are dedicated to precision, quality, with an average of 20 years experience of die building.