The
die-casting process
is a process of unifying pressure, speed, and time using three major elements: machine, mold, and alloy. For metal thermal processing, the presence of pressure is the main feature that distinguishes the die-casting process from other casting methods. Die casting is a special casting method that develops rapidly in modern metal processing technology. It is the process of filling the mold with molten metal under high pressure and high speed and crystallizing and solidifying under high pressure to form a casting. High pressure and high speed are the main features of die casting. The commonly used pressure is tens of MPa, the filling speed (gate speed) is about 16~80 m/s, and the time for the molten metal to fill the mold cavity is extremely short about 0.01~0.2 seconds.
Electronic Controller Accessories-No Rib Bottom Cover- 300T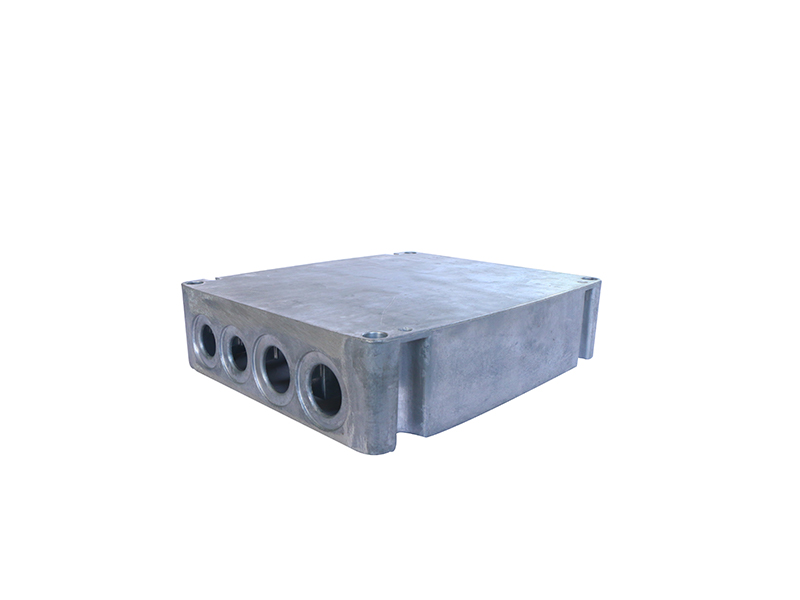 Our advantages:
1. Our factory is specialized in doing OEM/ODM products according to customers' drawings or samples.
2. Fast delivery: lead time of 2~4 weeks for quick die and 4~6 weeks for normal die;low volume production (10pcs~500pcs) within short delivery in days.
3. High quality: quality control process covers all running process from design to final product.
With over 20 Years of Experience in the Die casting/Engineering Business, SANDEXING MOLD provides metal casting molded engineered solution for your market application